Awkward And Hilarious Family Vacation Photos
Squirrel Photobomb
If you're on vacation, you should never leave food out unattended. This is true basically no matter where you are.
Check out this friendly beach squirrel who decided to pay a visit and say hey while this lovely couple took a picture and left their cocktails on the beach.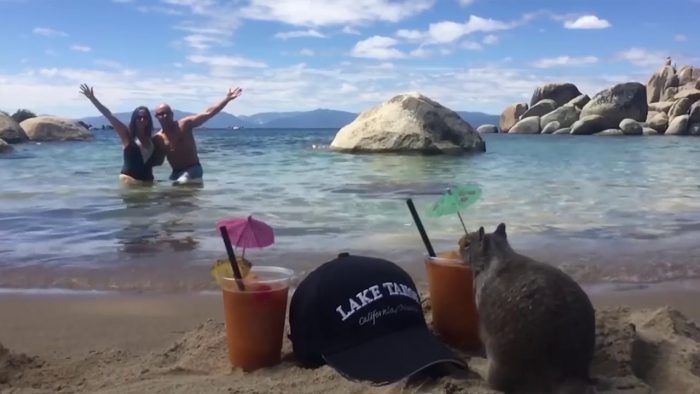 I guess they'll always cherish this great memory of meeting unexpectedly, and while the beach squirrel enjoyed a cold beverage, the couple experienced in real-time how their cocktails are vanishing.