Awkward And Hilarious Family Vacation Photos
The River Wild
This Meryl Streep impersonator is super lucky, and so are we because someone standing on the shore captured this moment. The raft guide grabbed her by the foot, and managed to pull her before she fell in the water. It looks like Hollywood is missing an action hero, and maybe the next Marvel casting should include these two.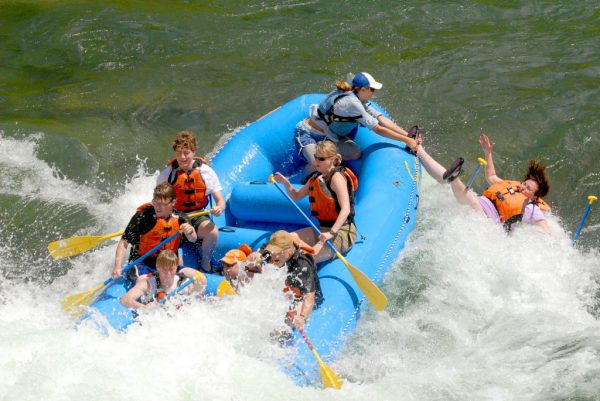 Awkward Family Photos
We're sure they will do a fine job. Look at the rest of the group, good to know you can always count on your family…they are completely oblivious to what's going on.